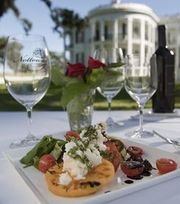 The Iberville Chamber of Commerce is a private, non-profit business advocacy organization that will support, attract and develop business in our parish through cooperative efforts focusing on economic, education, workforce and leadership development. The Chamber is the voice of business at the local, state and federal levels of government. It provides members with networking opportunities while promoting a strong business climate, addressing issues relevant business concerns and helping to contribute to the overall growth and prosperity of Iberville Parish.
The Chamber is governed by a Board of Directors representing a broad cross-section of the membership. The Board sets policy, establishes budgets and oversees the work of our committees and staff. The Chairman is elected by the Board to serve a one-year term. The Executive Committee is made up of the chairman of the board, chairman-elect, first vice-chairman, the past chairman of the board, the executive director and treasurer.
The Iberville Chamber of Commerce will undertake activities to support, attract, develop, and expand businesses while focusing on the economic development, educational requirements, workforce needs, and leadership development necessary to help sustain and improve the economic climate of the Parish.
How the Chamber Works for You
With expertise in economic development, marketing, business assistance, and business education, the Iberville Chamber is sure to have the services, events and information that can help meet most of your business needs.The work of the Iberville Chamber is vital to the Parish's business life. By providing bottom line programs for businesses large and small, the Iberville Chamber will continue to address issues important to fostering a dynamic business climate. A strong business community benefits all of Iberville Parish.